Skip to Content
Beyond St. Martin Restaurants
Fresh & Flavorful
Few things bring people together like food, and we're fortunate to be surrounded by some of the finest culinary creatives right down the street. But when you're looking for a light breakfast, poolside lunch, and a quick snack, all you have to do is ask.
Breakfast Buffet
Enjoy a complimentary continental breakfast spread before you head off on your day's adventures. Help yourself to hot coffee, freshly squeezed juice, baked pastries, yogurt, and assorted fruits served daily by the reception area.
Join Us!
Daily 8–10 am(ish)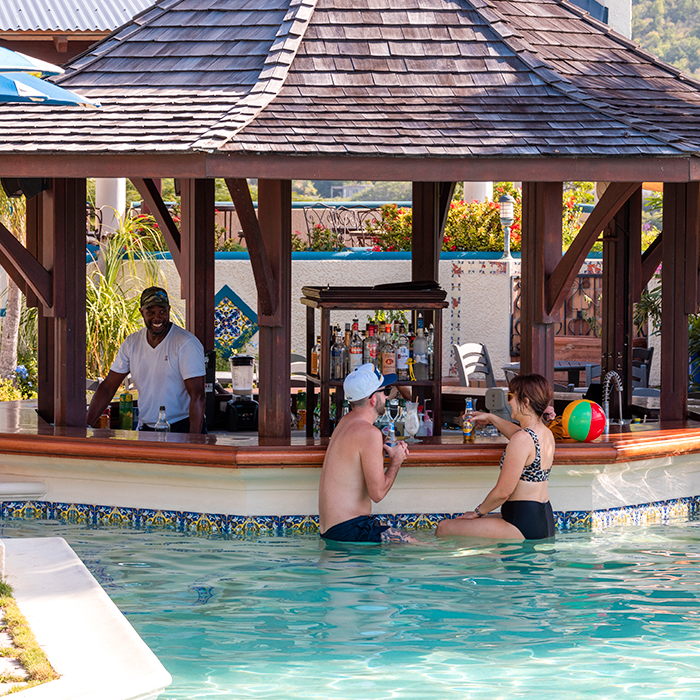 Pool Bar
Check in, drop your bags in your guest room, and head directly to the pool. Lined with palms and loungers, the highlight for our guests is the poolside bar and the gregarious bartenders who run it. Whether you order your favorite beer, ask Alain to make one of his signature cocktails, or let Franky surprise you, the poolside bar is the center of storytelling and fun vibes — as well as lunch and snacks.
Good Times
Daily 11 am – 7 pm(ish)